NEW MEXICO PECAN FARMING: DAY TWO
The second day of a long term editorial project photographing pecan farming in southern New Mexico. In January conditions are dry, the trees are dormant, and the harvest is finishing up. Late in the morning an older worker makes a fire grill from pecan wood, cooking tortillas for the worker's lunch. Loose pecans scattered over the Rio Grande valley earth form natural patterns and still life shots are easily conceived. In the afternoon I move north to the most beautiful farm lands across from the Robledo Mts along the Rio Grande. Magnificent landscapes envelope the viewer. Clouds of valley dust rise high into the air as work continues. As I stand near a large very old tree the shaker approached it and begins its brief but violent shaking. Thousands of pecans fly through the air, but none are lost in the harvest. Workers using powerful blowers push the nuts into easily collected piles. Later in the afternoon, at an orchard further south, trees are trimmed using specialized machinery. Large spinning blades cut through the branches making way for the next season's growth.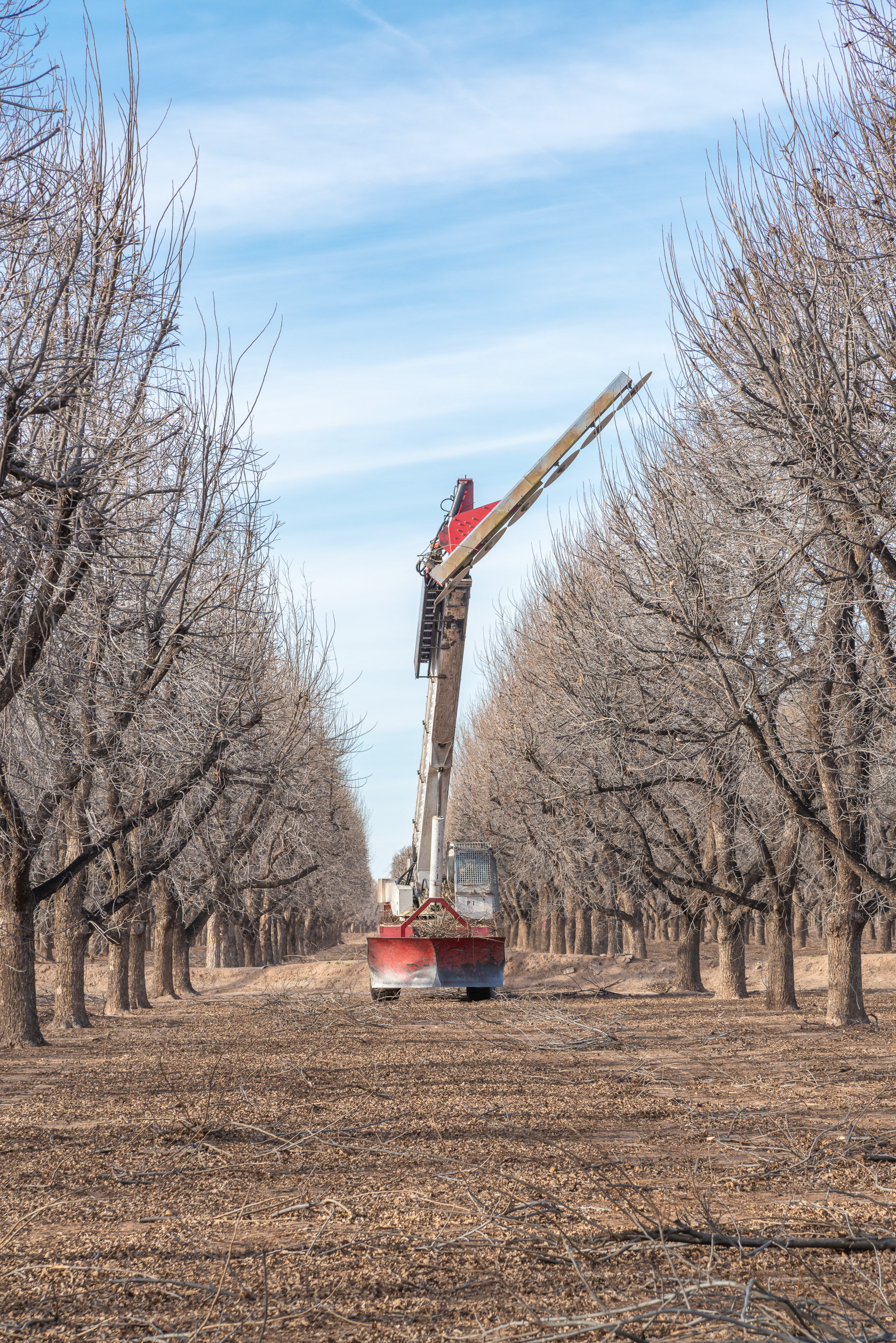 Photos © Copyright Scott Weaver 2020. All rights reserved.
​​​​​​​